So day 3 and 4 I am putting together on this GIANT candy bar.
The candy bar I mean is this 7 oz GIANT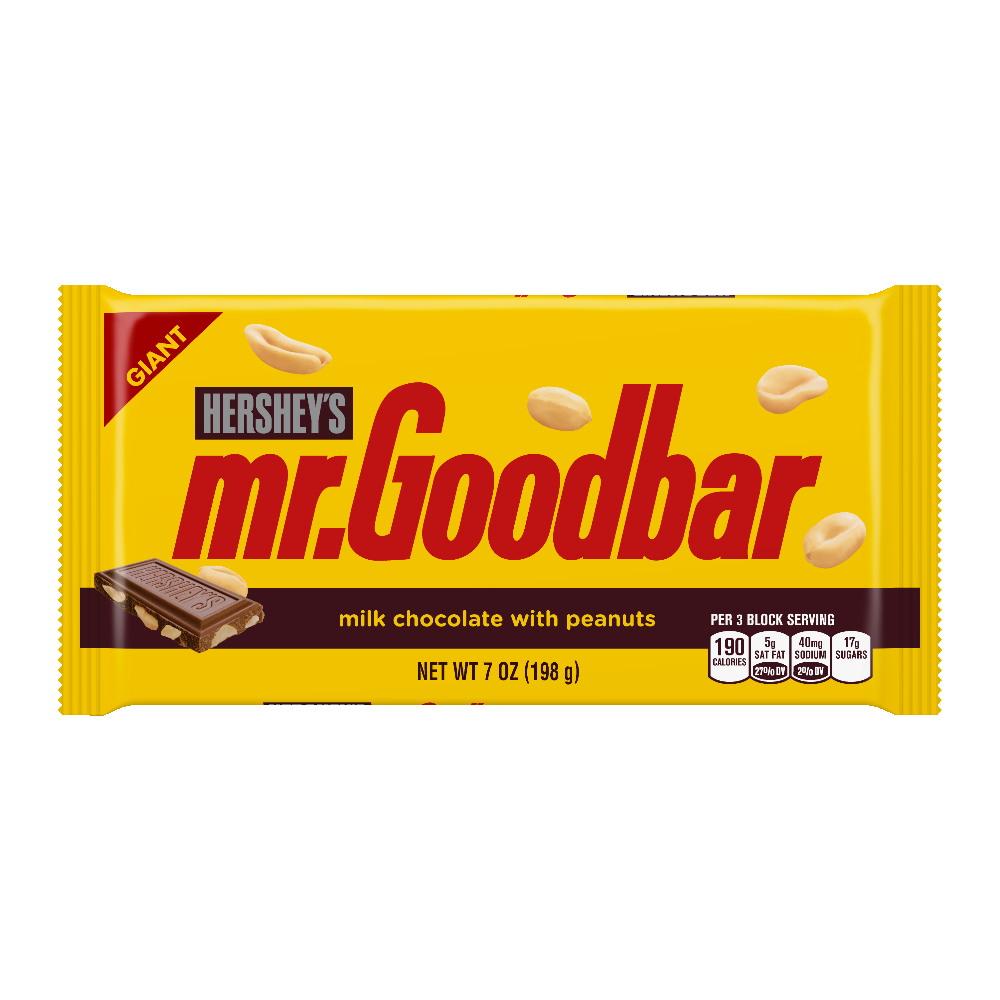 I love this candy - I love the wrapper - It is yellow! It looked so perfect poking out of this particular candy wrapping. Sunflowers from Doodlebug Design's Flea Market collection went so good!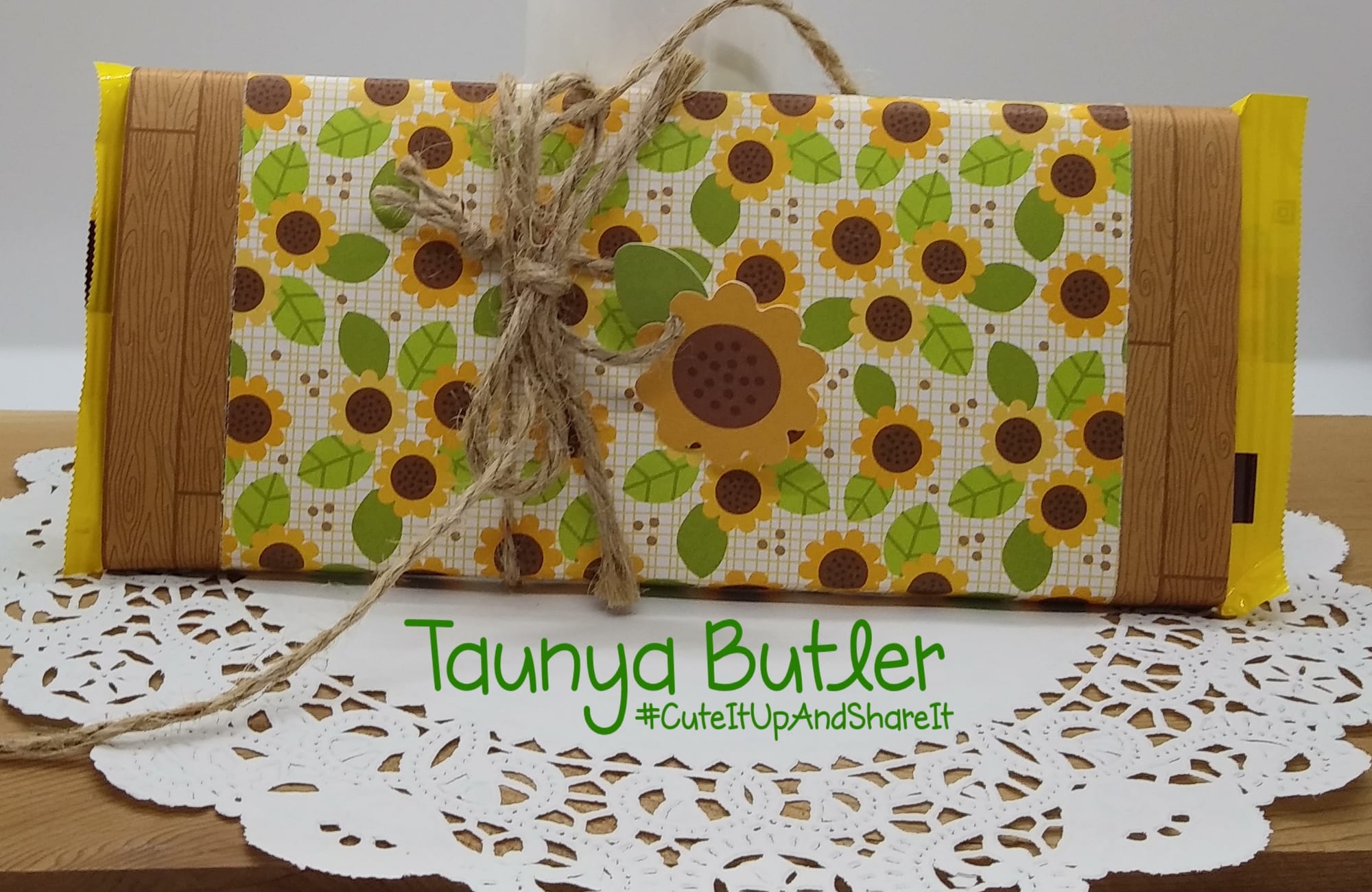 I used both sides of the 12 by 12 paper in this collection called Barnwood. I measured the candy bar, cut the paper that width and then trimmed 3/4" from both edges (I left the length at 12") - flipped them over and using scotch tape I put them back together. After this was done, I wrapped it around the candy bar - adhering the edge to itself so that the paper became a sleeve that could slide off the candy. At this point there was some extra on the length so I trimmed that off. Tied some jute/twine around it and used a sunflower image from the Odds & Ends pack to tie on a little tag.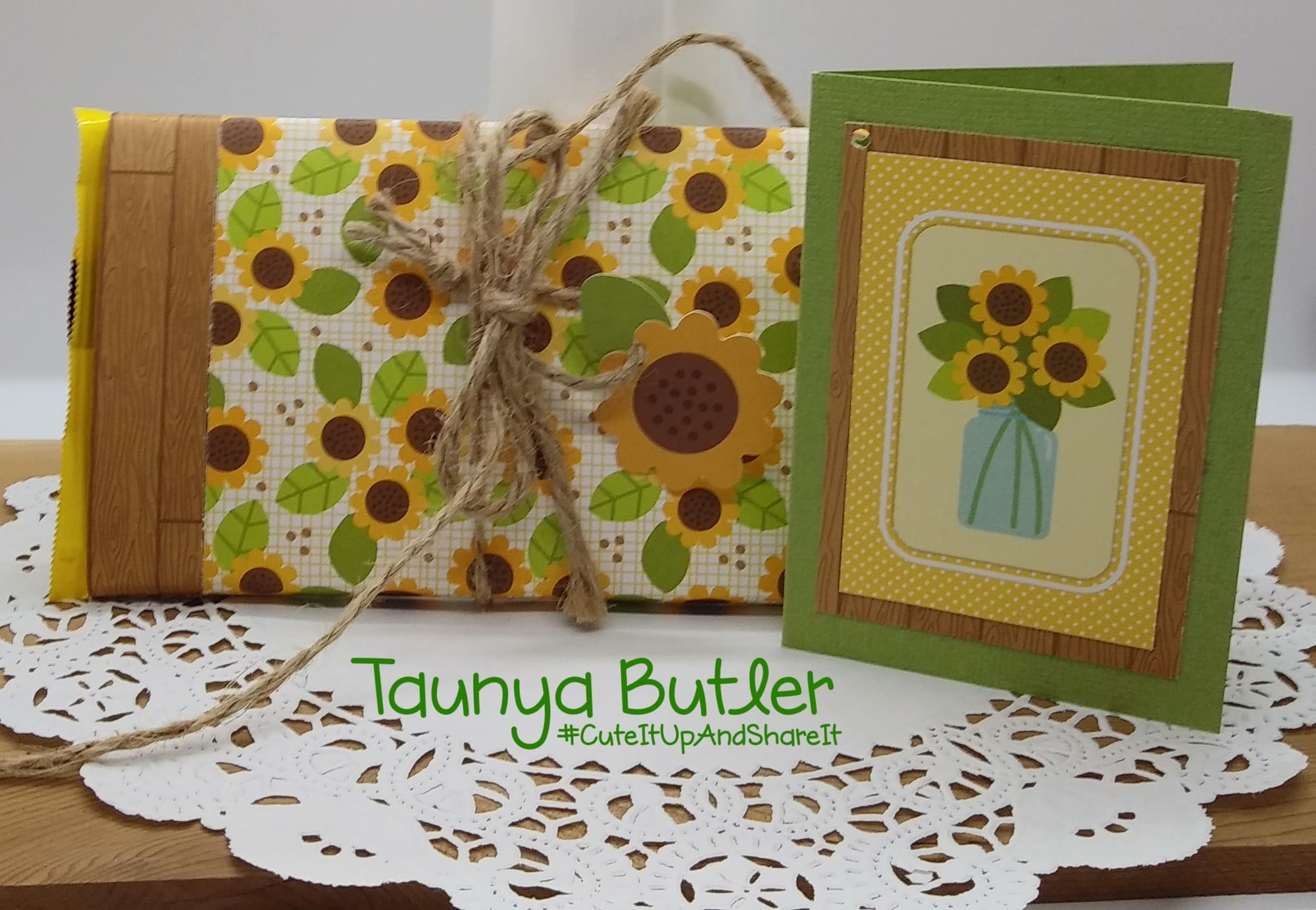 With a rectangle of the Barnwood paper and a piece of the Cut-Apart I was able to make this cute small card to go with this treat. This is where I wrote my greetings and wishes to the receiver. I did punch a 1/8" hole so it could be attached on the twine also.
Just a sweet, yummy, and cute treat that I "CUTE"d up to share!
Sunflowers are lovely and yellow and I love how this project turned out!
CUTE something up today and then share it - it will make you smile - I guarantee it!