Today is Day 2 of
"Cute"d up treats!
Today's treat is: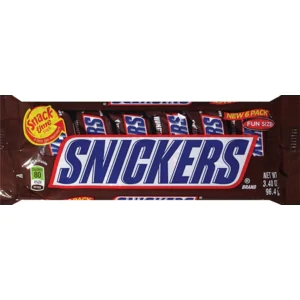 Snickers - Fun Size 6 pack
I started with this card made with Doodlebug Design's Flea Market collection.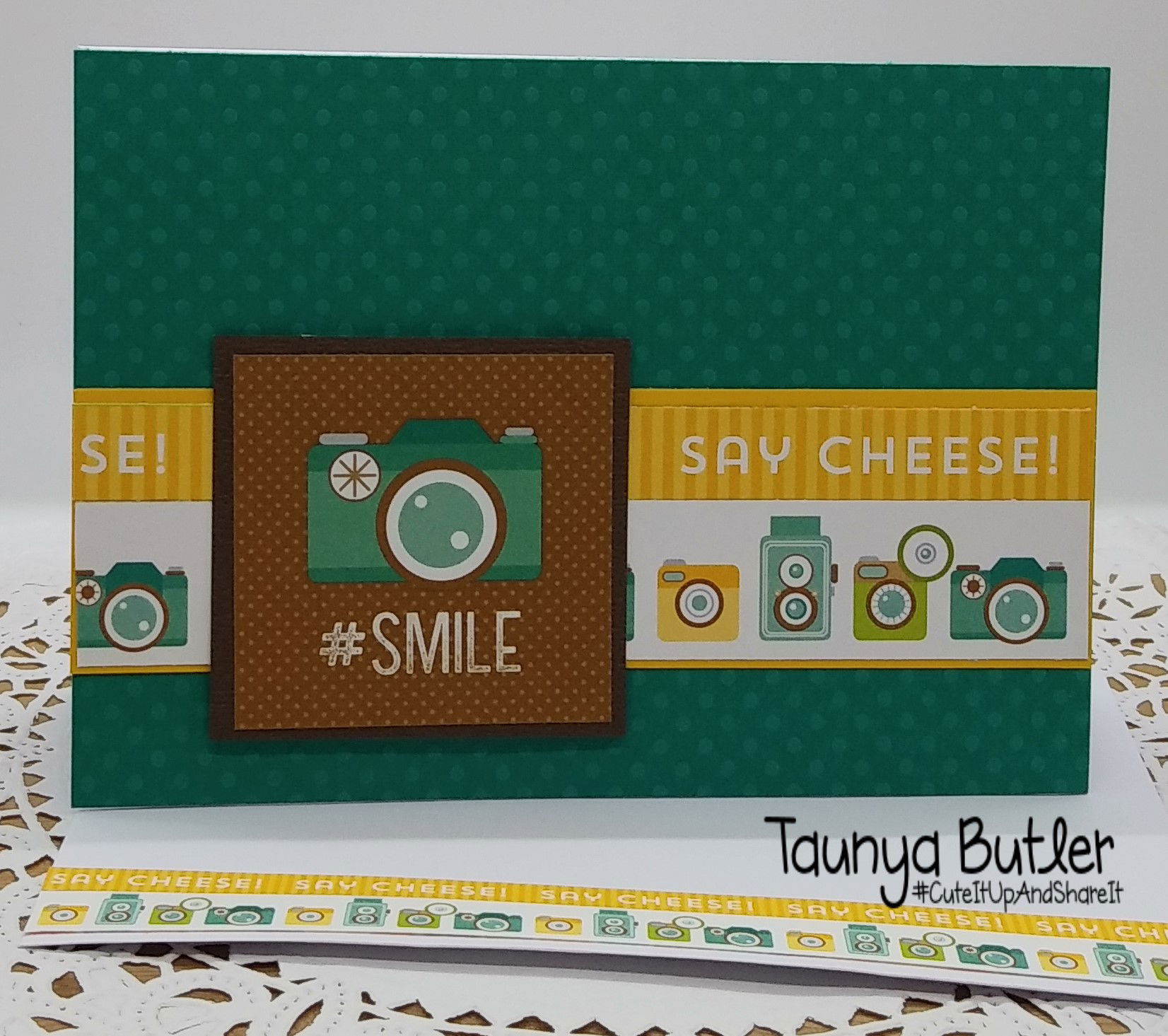 Once the card was made, then I wanted to carry the same design elements over onto the wrapper that I put on the Snickers candy. Here is how that turned out.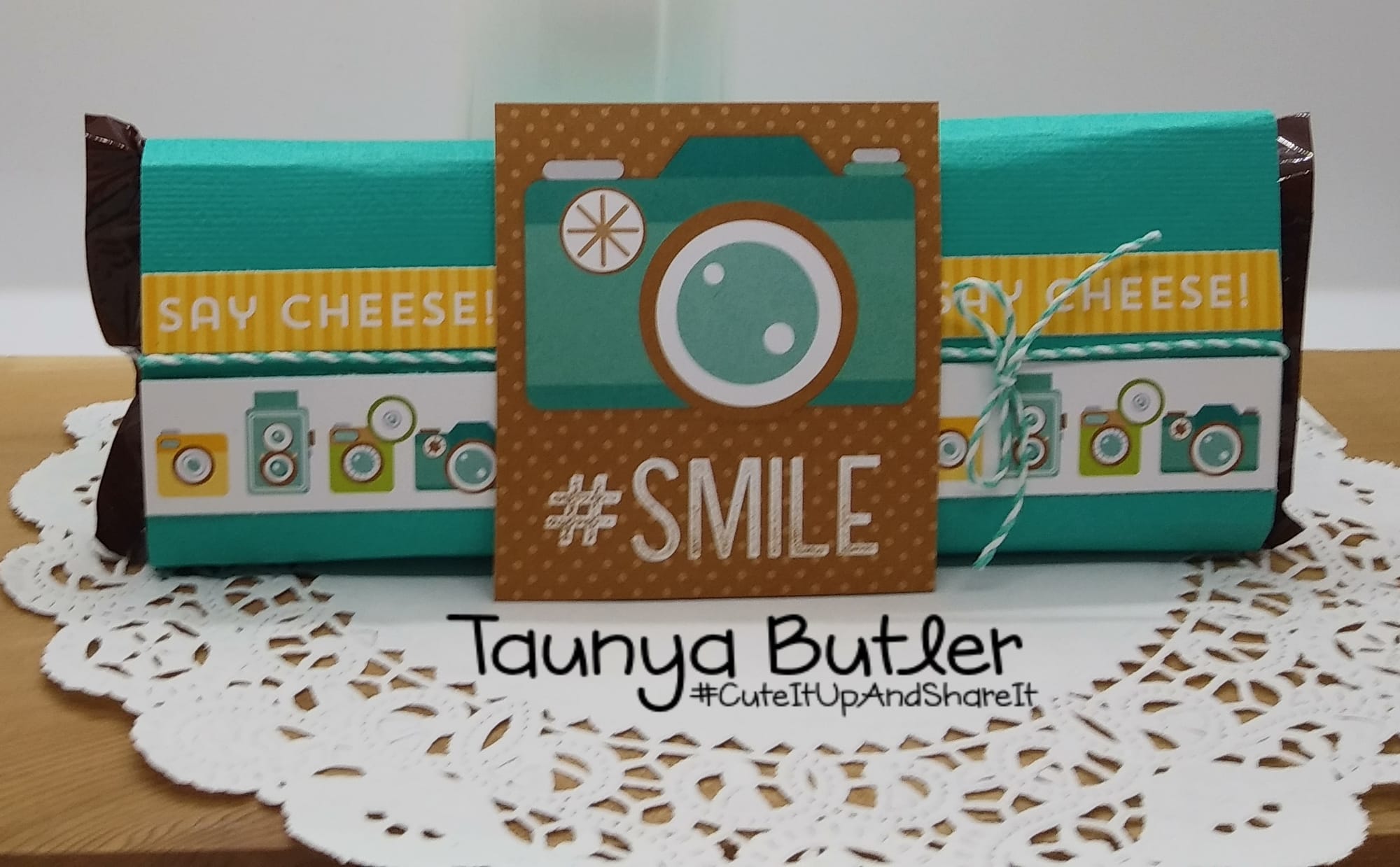 As you can see I used the same border strips and the same Cut-Aparts. Continuing the color scheme was key to keeping things all matchy-matchy! Doodlebug Design makes this easy with how all their colors match throughout all the collections they produce.
As mentioned previously, when I create the wrapper for the candy, the paper is wrapped around the candy and adhered upon itself so that it then became a sleeve for the candy that can be removed and saved. The border strips were glued down to the teal cardstock and the #smile image was put on using dimensional tape. Added a bit of matching twine.
Combined together it makes a bright, fun, happy, "CUTE" gift to share with someone.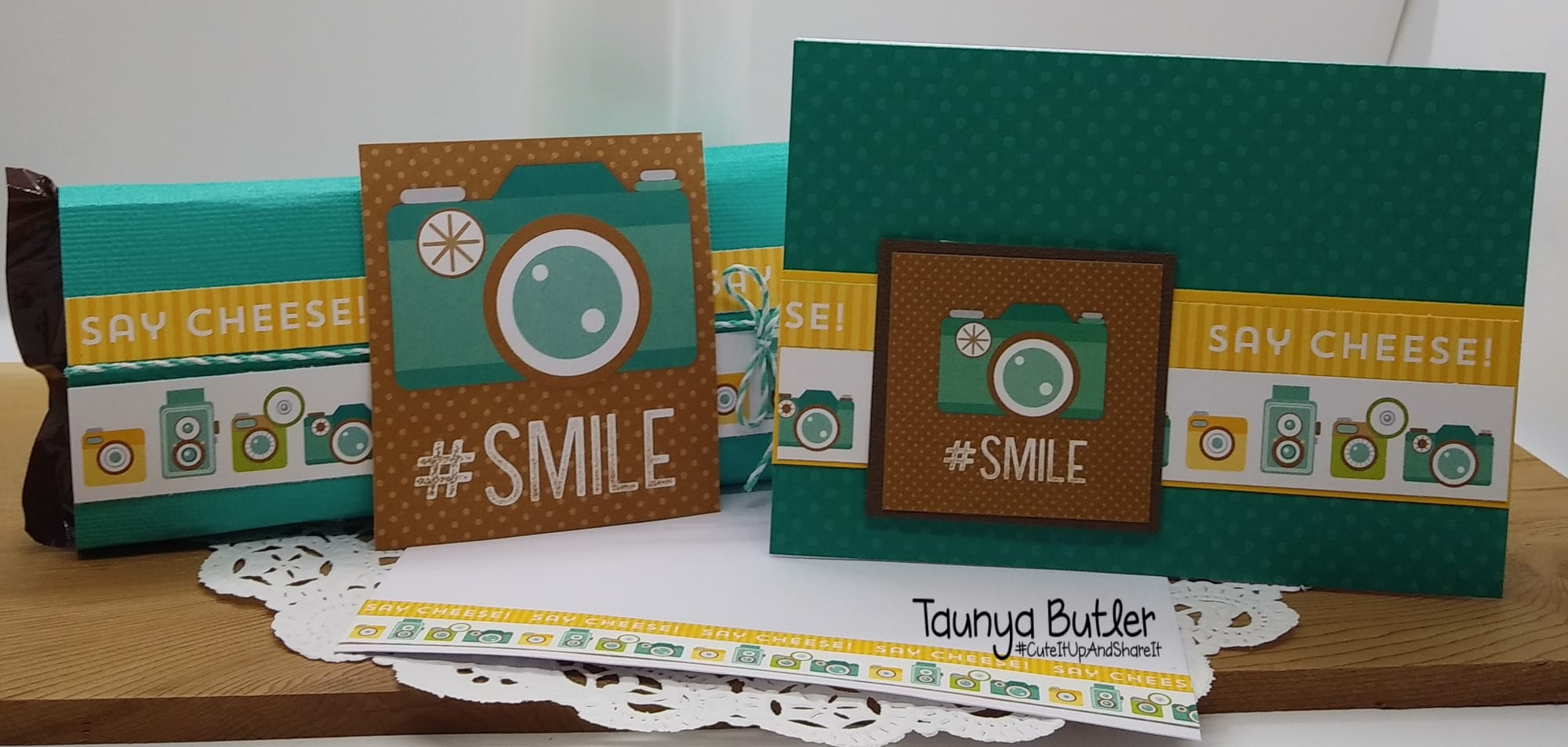 Doing this makes me so happy - and that happiness gets multiplied when I see the smiles on the receiver's face! Such a good reason to #CuteItUpandShareIt
I hope you will take some time soon to
#Cute It Up and Share It too!